It's World Wildlife Day, and some of our volunteers have been sharing their experiences and thoughts on this topic.
Topic: What I Love About Wildlife
Author: Cheryl, Red Ranger Volunteer
Living in a suburban town means there is not much green space, but it is surprising how close we really are to wildlife.
We don't have to go far to enjoy the peace, quiet and serenity of flora and fauna in their natural habitat in different settings; in the garden, the park, the woods and forestry, the countryside, walking by the river or canal, a day at the beach or a long hike up a hill or mountain.
My family and I have walked in all of these settings, using all our senses to enjoy the wonder of nature, from birdsong and running streams, spotting different species of animals; including various birds flying above, squirrels jumping from tree to tree and bees collecting their pollen from vibrant flowers, to the shimmering, sparkling of sunlight on the water of streams, rivers and ponds and the smell of fresh air and woodlands.
In particular, my daughter and I make time for nature and wildlife and we use it as an outlet for mindfulness. It is important to us to get out there and be present. It takes us away from stress, worries, fears and day to day normalities which we become so used to.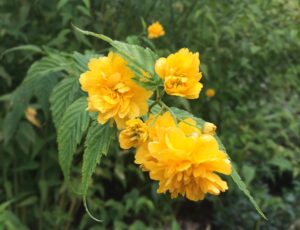 Being in nature and around wildlife helps us to appreciate our planet and it brings us closer to ourselves and to each other. We enjoy taking in our surroundings by sitting listening to the sounds around us, feeling sand, grass or water on our bare feet and looking for animals, insects, birds, trees and flowers.
Our favourite times of the year are Spring, when the first flowers start to bloom and the weather is starting to warm up, and Autumn when the colours of the leaves are beginning to change to neutral orange, yellow and brown colours: we just love having to wrap up warm for our walks during Autumn.
Some of the best memories we have made over the years are pond dipping (identifying pond life and watching the vivid red and blue Damselflies flitting around the shrubs), dolphin and seal watching in the Irish Sea, making friends with Robins who hop over to say hello while we sit and rest or have our picnic, wave jumping when paddling at the beach and simply sitting looking out at incredible views for miles.
Wildlife can give us so much pleasure, the best things in life are free.
Want to become a volunteer? Sign up now