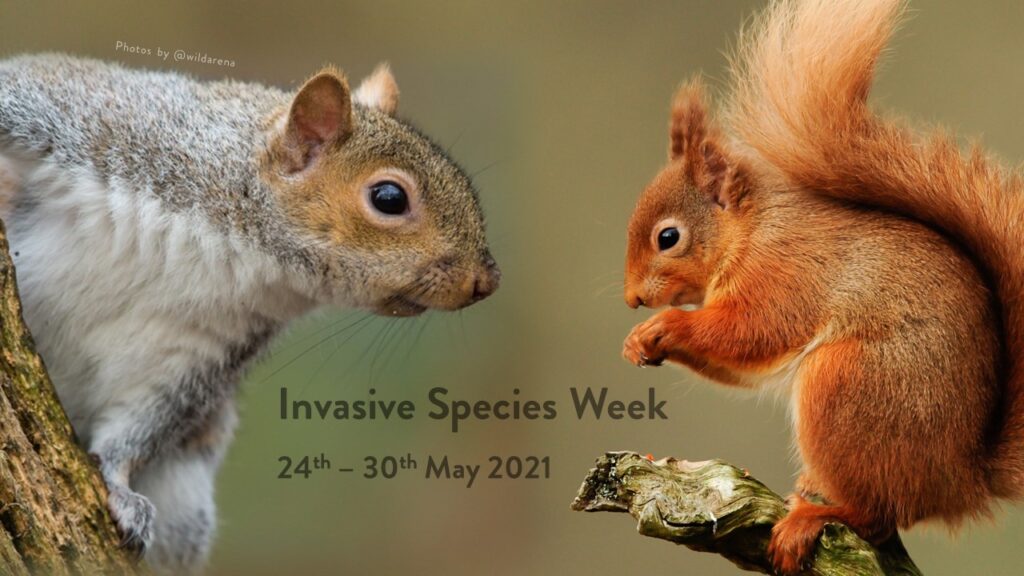 Join us for live talks from the Reclaiming Reds team
Wednesday 26th May 2021
The UK Squirrel Accord are hosting an online event for Invasive Species Week with guest speakers. The webinar starts at 10am and requires you to register your interest via the UK Squirrel Accord website.
Friday 28th May 2021
Reclaiming Reds will be hosting a talk for Invasive Species Week via Facebook live at 6pm on Friday 28th May. You do not need to sign up to this talk, just follow us on Facebook to make sure you don't miss it!